Legal marketing is hard. We're your solution.
We've all heard the buzzwords. It's time to actually do the work. Let us help.
The legal industry is one of the most competitive when it comes to online marketing. As an owner of a law firm, you don't sell disposable products or dime-a-dozen services. You offer trust, compassion, solidarity, and the ability to conceive a brighter future. Your services tell the stories of victims and families and let those stories inspire change. Attorneys give every case their all. Why would you trust a marketing agency that doesn't do the same?
At GAVL, we put in the time. We put in the effort. We're founded by legal and marketing professionals who know what it takes to run successful, expanding legal practices, launch rapidly growing, SEO-driven websites, and serve as an elected official in one of the largest trial lawyer organizations in the world. We understand how driven you are to succeed. We're here to help you win—and give you our all.
Just as you're committed to telling your clients' stories, we're committed to telling your story to anyone in need of a lawyer. We craft cinematic videos, websites, written content, and social media campaigns that show potential clients you can make a difference in their lives—before they even meet you. Then, we utilize the latest competitive search engine optimization (SEO) methods and social media tools to deliver that story to those who may need your services.
We don't believe in the once-and-done approach. We don't believe in shortcuts. When you work with us, we're by your side for the long haul. Just as the legal industry is constantly evolving, so are we. We'll work hard to make sure your law firm digital marketing goals are met and that we're always available—and listening—to help make your firm stand out.
Services that help you.
Everything you need to be found online and get cases.
Our clients are first class.
Our goal is to work with the finest law firms on the planet. Like you, we like to win.
"I still marvel at how prepared they were and the top-notch equipment they had. Most of all, they have some truly creative minds. They will work tirelessly to find your unique qualities and to get your message out! This is the best company out there! I hope everyone gets the chance to work with GAVL, except, of course, my local competitors!"
Mark Prince
Prince Law Firm - Owner
"We had a GREAT experience with GAVL and we are all thrilled with the product. I heartily recommend GAVL and would be glad to answer any questions any other firm may have. I say book them now. Soon they'll be too busy for you to get them when you want them."
Robert Sachs
Robert Sachs - Managing Partner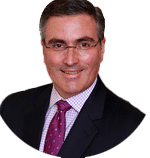 "GAVL turns your passion for your clients into a message that authentically conveys the reasons we represent our clients the way we do. For most of us this is more than a job or a career, it's a calling."
Rick Barrera
Buckingham Barrera Vega Law Firm - Partner
"As a lawyer, I always wanted to find trusted marketing partners to help build my firm. Finally, I decided the best way to build the companies that support my firm was to do it myself with good friends and business partners. GAVL is one of the creations."
Tad Thomas
Thomas Law Offices - Managing Partner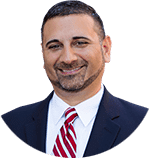 Tools of the trade.
We pride ourselves on working with world-class software, hardware, and services.




Your team of doers.
We're an experienced team of individuals with years of experience winning on the internet and in the courtroom.